Spring 2022 Program 
Week Ahead
Sun, 4/24 @ 7 PM: Closing Session: Meditation, Blessing, & Friendship Malas
Sun, 4/24 @ 8 PM: Girl Scout Cookies, Tea, & Mochi Social Hour
Mon, 4/25 @ 5:45 PM: Community Dinner in Trumbull Dining Hall
Mon, 4/25 @ 7 PM: Chanting: What does it mean to be Buddhist?
Wed, 4/27 @ 7 PM: Essentials of the Spiritual Path: What You Need to Know
Thu, 4/28 @ 7 PM: Long Sit for Experienced Meditators
Fri, 4/29: Program ends and Shrine Room closes: see you next fall!
Shrine Room Open Hours
Sun, 4/14 – Thu, 4/28 @ 4 – 10 PM
Closed from 4/29 through summer
---
Guest Teachers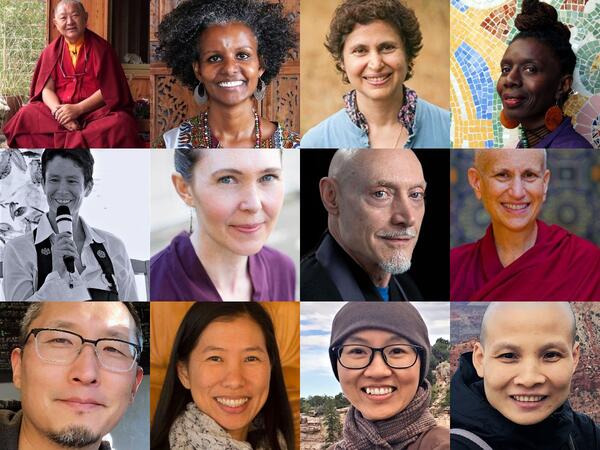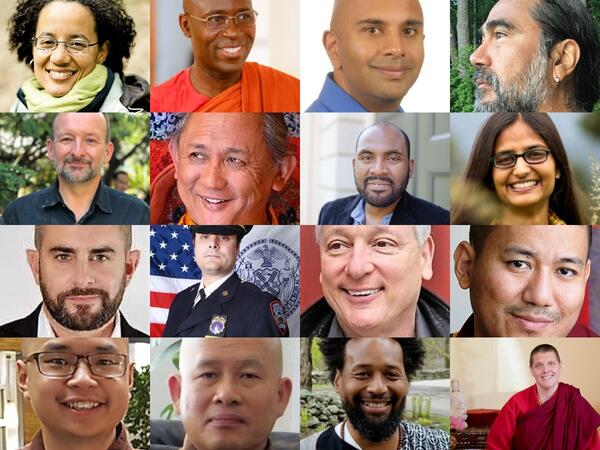 Buddhist Life at Yale typically hosts well-established Buddhist teachers from across lineages throughout the academic year. While the pandemic continues, we'll be following the regulations set by the university which includes refraining from hosting of visitors (non-Yale guests). We might be able to set up a combined virtual teaching with students gathering in-person in the Shrine Room, to be determined later this fall.
For point of reference, guest teachers from 2018-2021 have included:
Thubten Chodron, Gullu Singh, Pawan Bareja, Demo Rinpoche, Fleet Maull, Jiru Shifu, Dzigar Kongtrul Rinpoche, Br. Phap Trien, Kritee Kritee, Sebene Selassie, Kaira Jewel Lingo, Chan Lan Nghiem, Chan Boi Nghiem, Vanessa Zuisei Goddard, Ringu Tulku Rinpoche, Yong Oh, Jay Michaelson, Rebecca Li, Steve Kanji Ruhl, Bhante Buddharakkhita, Auguste Fortin, Jose Shinzan Palma, Rod Owens, Vimalasara Mason-John, Ayya Yeshe, Marlon Barrios Solano, Jozen Tamori Gibson, Willa Miller, Justin von Bujdoss
Special Events
Each year, Buddhist Life hosts a day-long, campus-wide program that is open to the public. In April 2019, we welcomed 12 monks and nuns from Thich Nhat Hanh's lineage for a day that included a mindful campus walk, sharing in a course on Vietnamese culture, dinner with students at the AACC, and an evening talk in Battell Chapel. This will be on pause until the pandemic eases up; aspirations for Fall 2022.